TENNIS PATRONUS
TENNIS PATRONUS
WALLPAPERS - 1024 X 768
Click on the images to view full size. Save to your computer and set as desktop background.
Rafael Nadal - Bull Patronus
Maria Sharapova - Swan Patronus
Roger Federer - Eagle Patronus
Novak Djokovic - Chameleon Patronus
Justine Henin - Fox Patronus
Ana Ivanovic - Filly Patronus
David Ferrer - Cheetah Patronus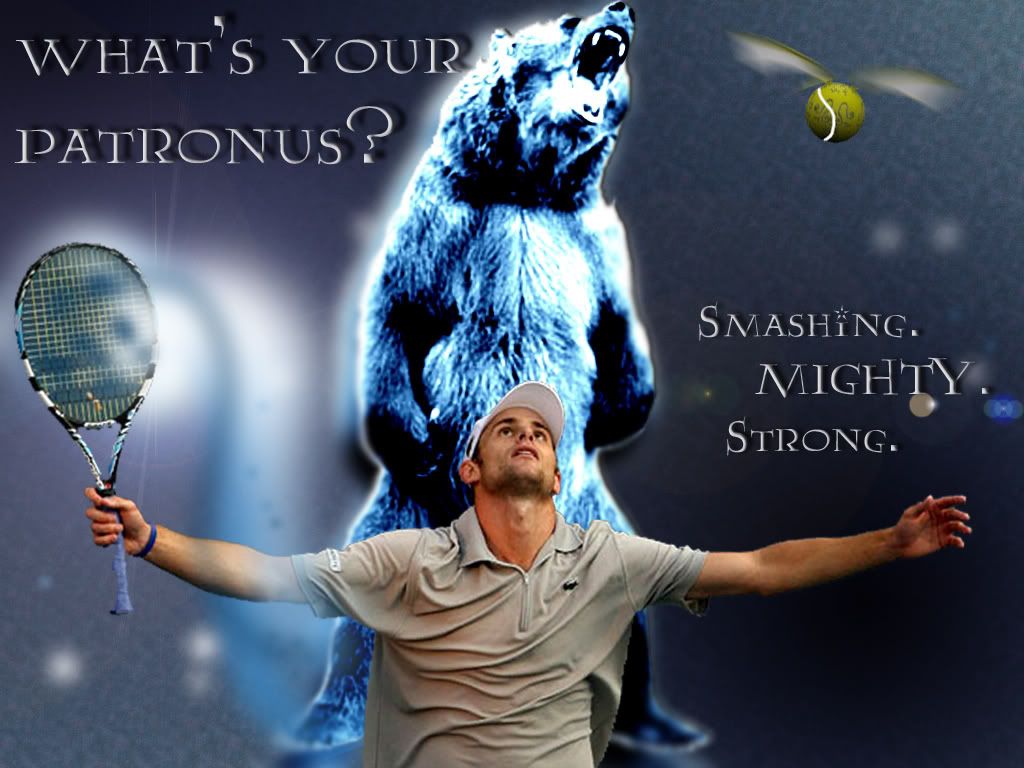 Andy Roddick - Bear Patronus
Mario Ancic - Crane Patronus
SCREENSAVER
To request, send email to
topspin_you@yahoo.com
with the subject
REQUEST:[code]
.
Example,
REQUEST:SSFederer001SSGroup005
.
Click for larger view
Make sure to check back for more!