D.A.M.N Boys
- Wallpaper
Download this special wallpaper featuring ATP's hottest boys - Novak Djokovic, the devil-may-care Serbian comic; Mario Ancic, the talented but luckless Croat giant; Andy Murray, the ulta-competitive British challenger; and Rafael Nadal, the intense and indestructible Spanish champion.
Click on the image to view in full size. Save to your computer and use as Desktop Wallpaper.
1024 X 768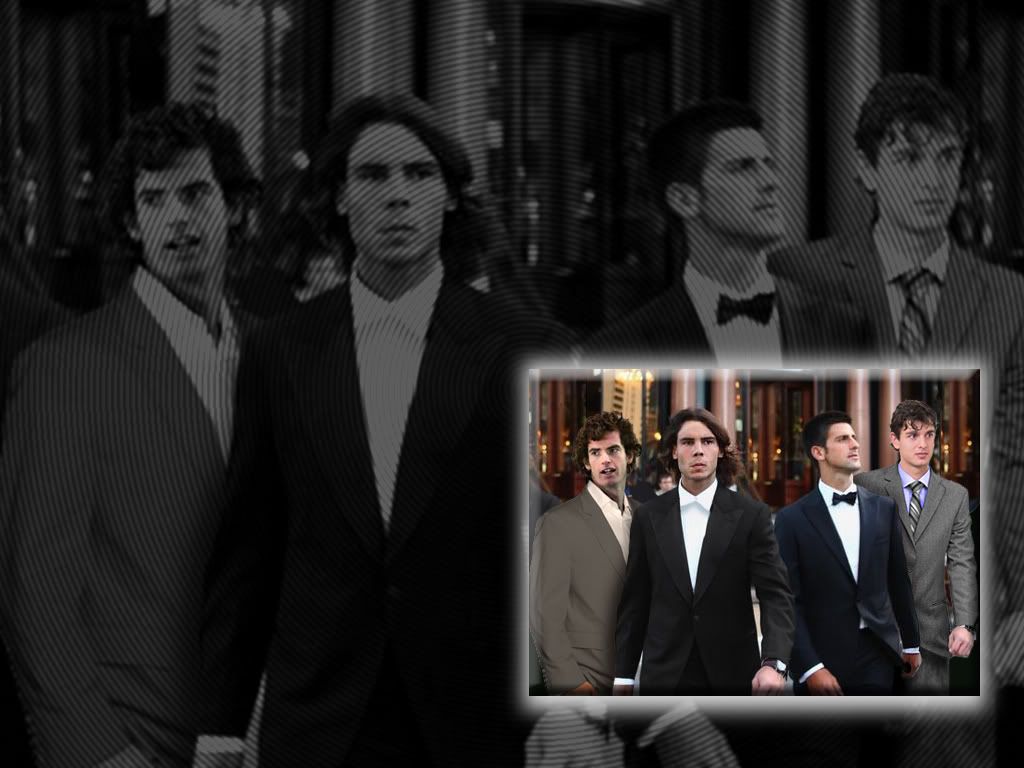 Screensaver also available...
SSDamn002
Click for larger view
Check out more Wallpapers and Screensavers in the
D.A.M.N Boys
collection